In your workflows (accessed by Settings > Workflows), you can set up a maintenance schedule for targets once they are mastered. Using the dropdown "Add Maintenance Interval", you can select the interval schedule that you would like a mastered target to appear (and be run) during sessions.

The number selected specific to the maintenance interval schedule means that the target will appear in days, weeks, months, etc., until it has been run that many times. Once that number has been met, then the target will move up to the next maintenance interval that you have selected.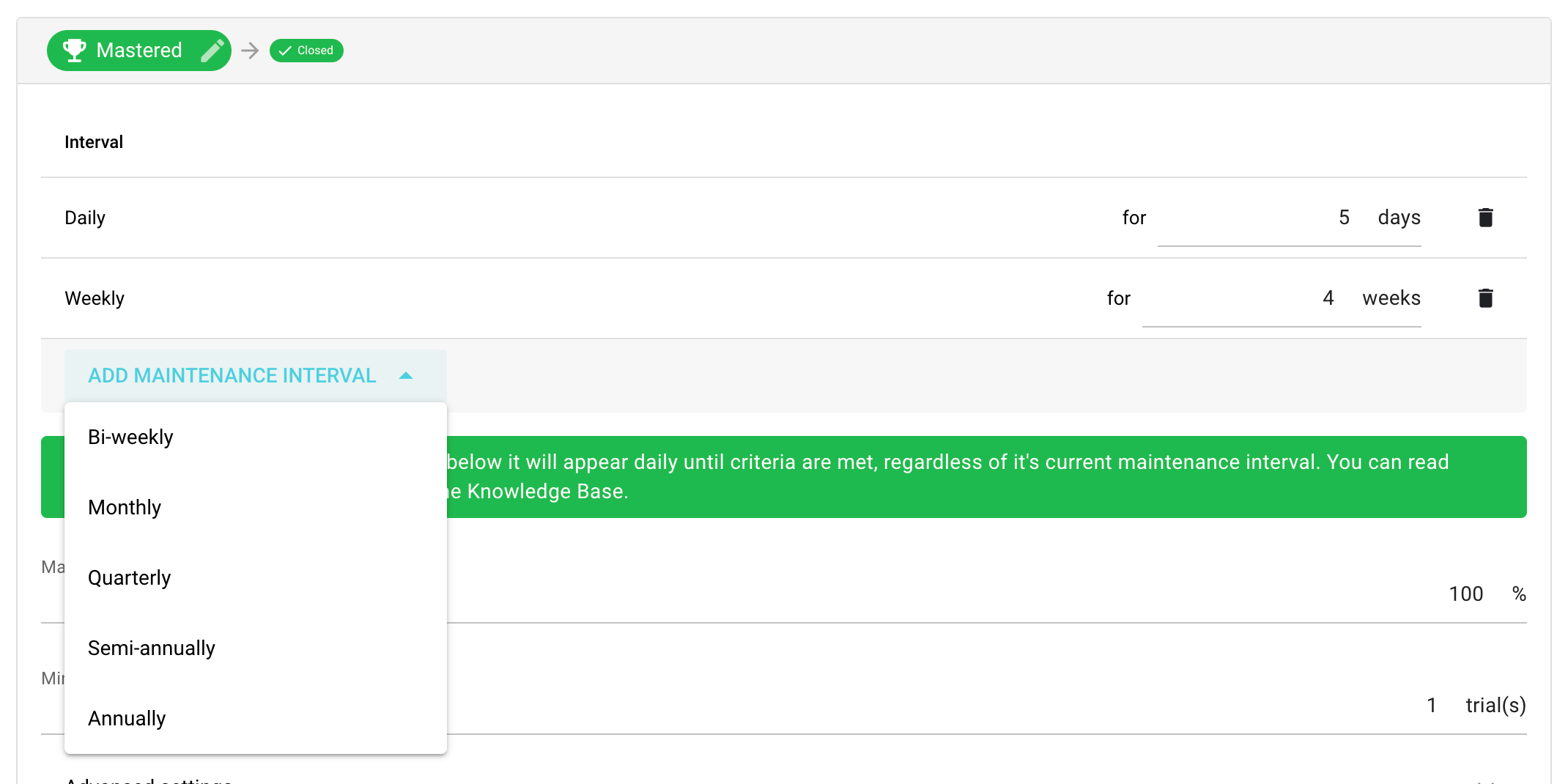 The target will only move onto the next maintenance interval so long as it has reached the criteria set up below. Once a target runs through the whole maintenance interval schedule, then the target will transition to closed. Please be sure to at least select 1 minimum trial before saving your workflow.
If a target does not meet the criteria set below it will appear daily until criteria are met, regardless of it's current maintenance interval.

Under advanced settings you can select to automatically add a phase change line and name is accordingly. (It will automatically name it mastered or the title you have created for your maintenance workflow)

You have the option to establish a minimum success rate across a specified number of sessions. If this minimum is not met, then the target will move back to the acquisition phase.