Need to write a supervision note? Or maybe an assessment note? Here's how you do it!
The first thing you need to do is create an "Instructions Only" program (click here). Instructions Only programs don't have targets, so you won't be able to collect data.
Next, you will click on "Add to session", create new session, and you can schedule a session. Add a name that will remind you that it is a session without data.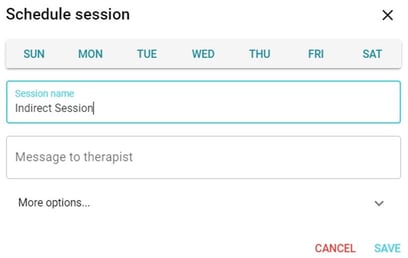 After creating you session, every time you need to write a note, you can click on the 3 dots on the right side and select "+ Manual session entry".

You will be taken to a page where you can add a session note without data.
On this page you can edit the date, start and finish time (duration will adjust automatically!), and who is doing the note. If you have a session note template you can attach it to this specific session, you can select the note template once on this page, or you can write down your notes on the white text box.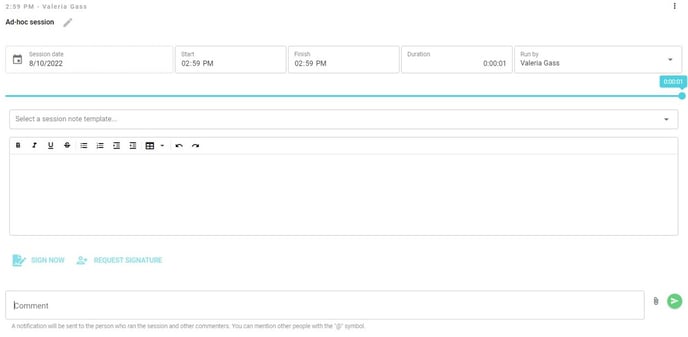 Single Note Entry

If you want to do a single note entry, after selecting to add to session, you will click on the arrow by schedule session and will select "Manual session entry".