What will you see on your child's page using the menu on the left hand side?
Hi Rasmus Menu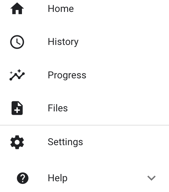 Home
On the top of the home screen, there are session(s) that have been created by your child's supervisor. A session is a series of programs being taught to the child. Your child's supervisor can set up one or more session for you to work on at home with your child. During a session you will record data and take notes as necessary in order to provide real-time feedback to your child's supervisor. This data is being collected and used for tuning your child's therapy.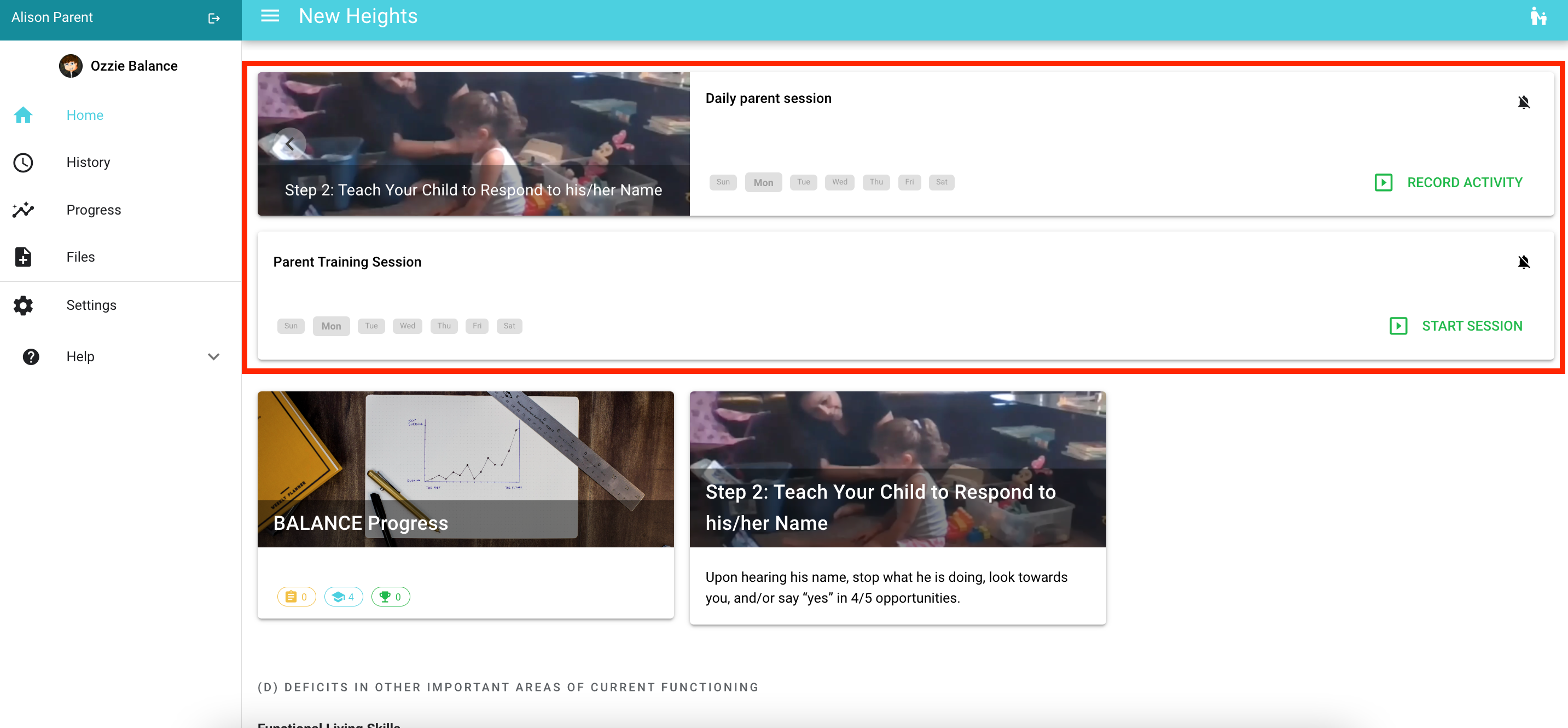 Below the sessions will be the list of the current programs (goals) that are apart of those sessions listed above.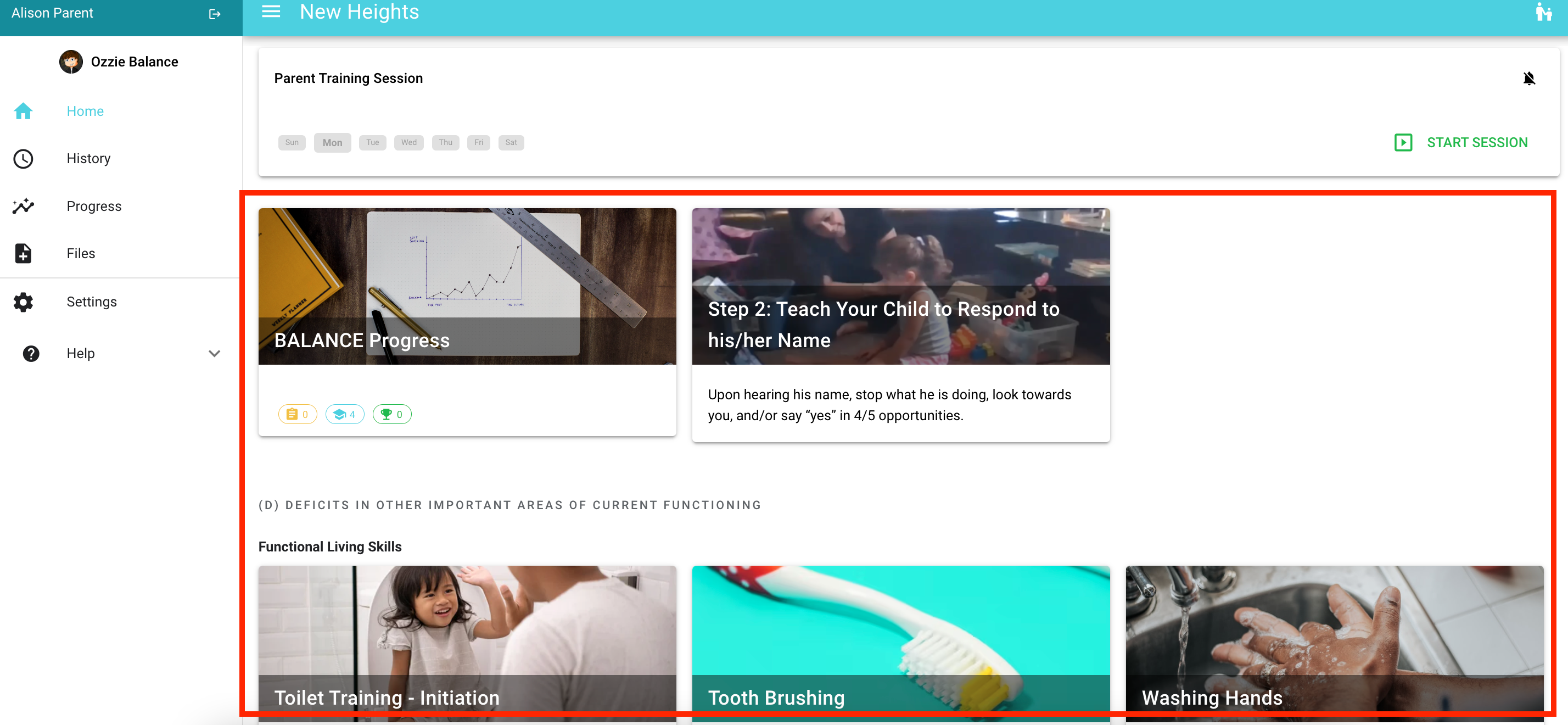 History
When viewing history in a timeline fashion, it will display a summary of your child's past sessions that have been recorded. Select view to bring up a summary of all the session's data and/or session notes that have been recorded on certain days/times. Click here to learn how to comment and/or view comments on your child's session(s).
Progress
This is where I can find the graphs of my child's progress that he or she is making on their goals.
Files
In this section, you can view any documents that your child's supervisor has uploaded to Hi Rasmus and shared with you.
Settings
In this section, you can view your name, email address, change the language setting on Hi Rasmus, and change your password if needed. Should you change any information on this tab, remember to press save in the lower right hand corner so that your preferences are updated.

Help
Knowledge Base: Clicking on Knowledge Base will bring you straight to the help center on how to use Hi Rasmus as a parent user.
App Information: You can see which version of the app you are using in this section. New versions of the app with updated over time and they will include the latest features so if you ever see a notification in yellow informing you to update the app, you will want to select update. Click here to review how to update Hi Rasmus App

We would love to hear if you have any comments or feedback regarding the Hi Rasmus platform. Just let us know by contacting us.