If you prefer to take paper data and then add it to Hi Rasmus, here's how you can!
From your client's home page, you will find the session you want to take data on, click on the three dots on the right side (1), then you will click on +Manual Session Entry.

From here, you will need to enter a session time and click "save" to access the correct page.


That will bring you to a page where you can see all the programs and targets for that session (you won't know the target status). You can then print that page by pressing "CTRL+P" on your keyboard, if you are on a Windows device, or "Command+P" if you are on a Mac device.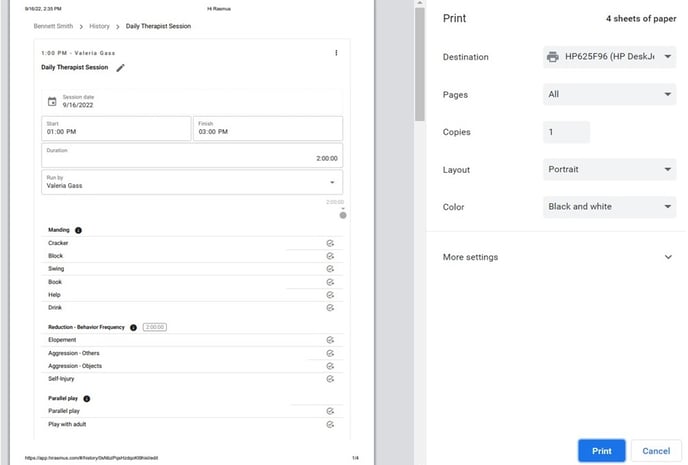 Once your printing page opens, you select your printer and click Print.