License Subscriptions
Hi Rasmus currently has two types of licenses with differing benefits: Standard and Telehealth Premium. You can individualize your subscription makeup to have the most appropriate plan for each of your clients.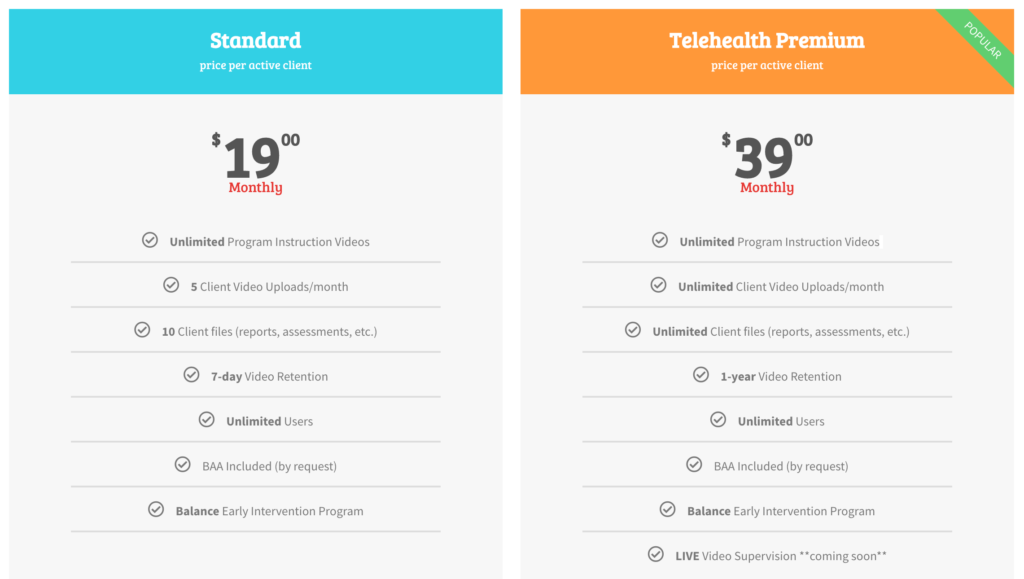 To manage your license subscriptions, navigate to
Settings > Subscription. Here, you can specify the number of clients you want for the Standard subscription, as well as how many clients for the Telehealth Premium subscription. Once your changes have been made, select Update Subscription.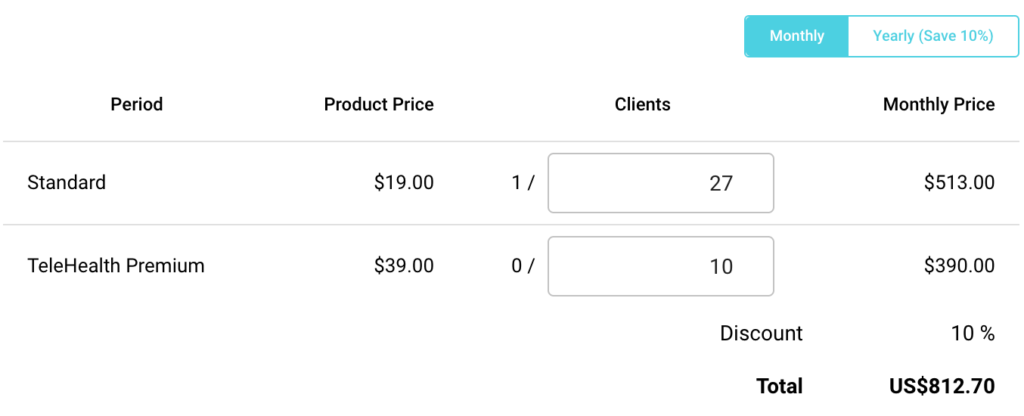 Any additions or upgrades made in the middle of a billing cycle will be pro-rated. This means you no longer pay for a full first billing period when you add new clients in the middle of a billing period.
Assigning Licenses to Clients
To assign a purchased license to your client, select

Clients from the left-hand menu.
Quick tip: On this page, your clients can be sorted by current license type by selecting the arrow next to the License category.
Find the client that you would like to activate or upgrade, and select the

icon to edit. To add/edit a subscription, simply scroll down to the bottom of this screen, select the subscription type you would like to assign, and select SAVE once finished.